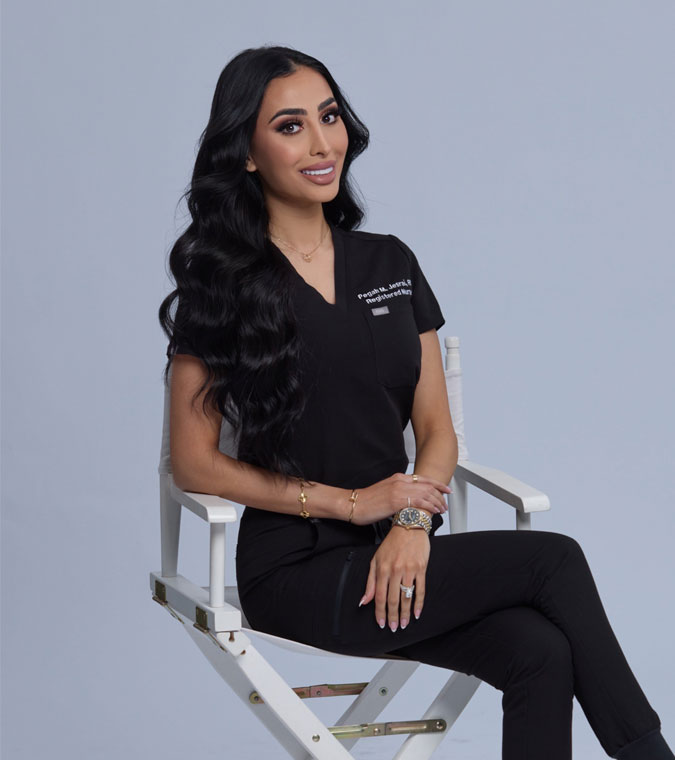 Experienced Professional In The Aesthetics Industry
Pegah is a seasoned professional in the aesthetics industry with over 6 years of experience. With a Bachelor's degree in Psychology, she wanted to further excel her career in helping others and went on to receive a degree in Nursing. Throughout her career, she has worked in various settings including Medical Spas, Dermatology, and now Plastic Surgery.
Pegah believes that confidence begins with having healthy, glowing skin, and it is her passion to help clients achieve just that. With her experience in skin treatments, injectables, and skincare, she has helped clients achieve their desired look while ensuring their skin remains healthy and radiant. Her mission is to enhance each client's natural beauty and to empower them with the confidence they deserve.
Call today for a consultation!